Code: PR-00133
In 2014, the F5 Department installed a new helium liquefier type HELIAL from the company Air Liquide. This is a state-of-the-art, computer controlled helium liquefier, which liquefied 32,000 L of helium in 2015. The amount of liquefied helium almost tripled in the last 15 years, from 13.000 L of helium in 2001 to 32,000 L in 2015, as shown in the graph.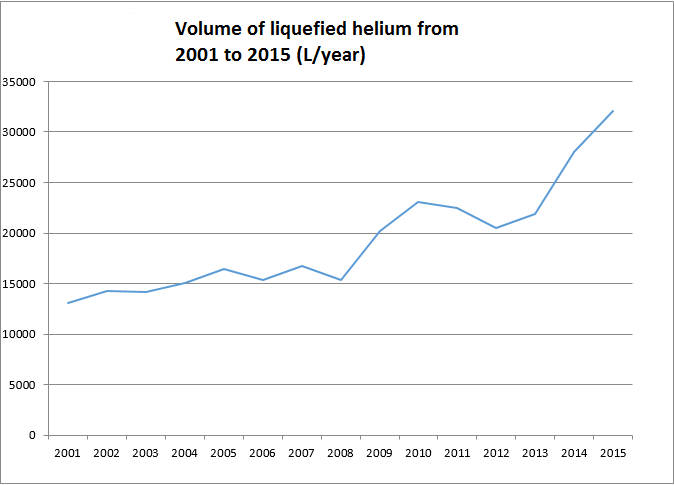 Image 1: The amount of liquefied helium almost tripled in the last 15 years.
Such volume of helium is necessary for the operation of ten superconductive magnets, for experimental research at low temperatures conducted by research groups at the 'Jožef Stefan' Institute, and for external users such as the National Institute of Chemistry the University Medical Centre of Ljubljana. The number of superconductive magnets and the scope of fundamental studies at low temperatures are rapidly increasing, which results in increased use of liquid helium. Having a helium liquefier is therefore of great strategic importance, since liquefied helium allows undisturbed operation of almost all research groups in Slovenia and ensures independence from price fluctuations of liquid helium on the market. Our own liquefaction is part of a closed system in which helium is recycled, ensuring minimal use and minimal emission into the environment. Producing our own liquid helium is thus more economical than buying it on the market and also better for environment and sustainable development.
Undisturbed operation of the Centre is becoming more and more important as the focus of the research moves towards characteristics of material at low temperature and more projects vitally depend on liquid helium. More and more research groups at 'Jožef Stefan' Institute use liquid helium for their fundamental studies. The Center is equipped to ensure suitable research environment for several programmes at the 'Jožef Stefan' Institute, as well as for other public research organisation and business companies.
Image 2: Dewar flask for storing liquefied helium, which holds 2000 L. On the right, we can see the main part of the liquefier, the so-called 'cold box', where gas helium is liquefied.
Name and surname

Role
Prof. dr. Janez Dolinšek
Head
Jože Luzar, graduate engineer of physics

Professional associate

Dražen Ivanov
Technical staff