Article in Liquid Crystals

November 14, 2023

George Cordoyiannis from the Department of Condensed Matter Physics F5 and colleagues from KU Leuven (Belgium) have published an invited review article
Review of high-resolution calorimetric studies of cyanoalkylbiphenyl and cyanoalkoxybiphenyl liquid crystals and related compounds in Liquid Crystals for the 50 years anniversary from the discovery of the important family of cyanobiphenyl compounds. This review gives an overview of different calorimetric methods and highlights important high-resolution calorimetry measurements on these compounds over the last 50 years.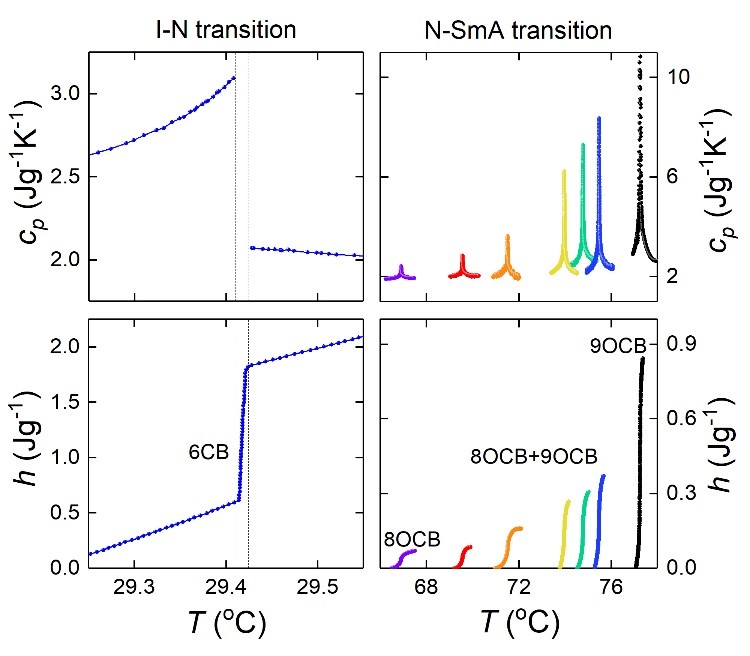 Article in Physical Review Letters

November 9, 2023

Andrej Vilfan from the Department of Condensed Matter Physics F5 and colleagues from Germany and Great Britain have published an article in the journal Physical Review Letters with the title
Lorentz Reciprocal Theorem in Fluids with Odd Viscosity. Fluids with odd viscosity break the time reversal symmetry and consequently the Lorentz reciprocal theorem does not hold. Here we report a way of restoring its validity and demostrate how it can be applied to predict the motion of active particles in such a fluid.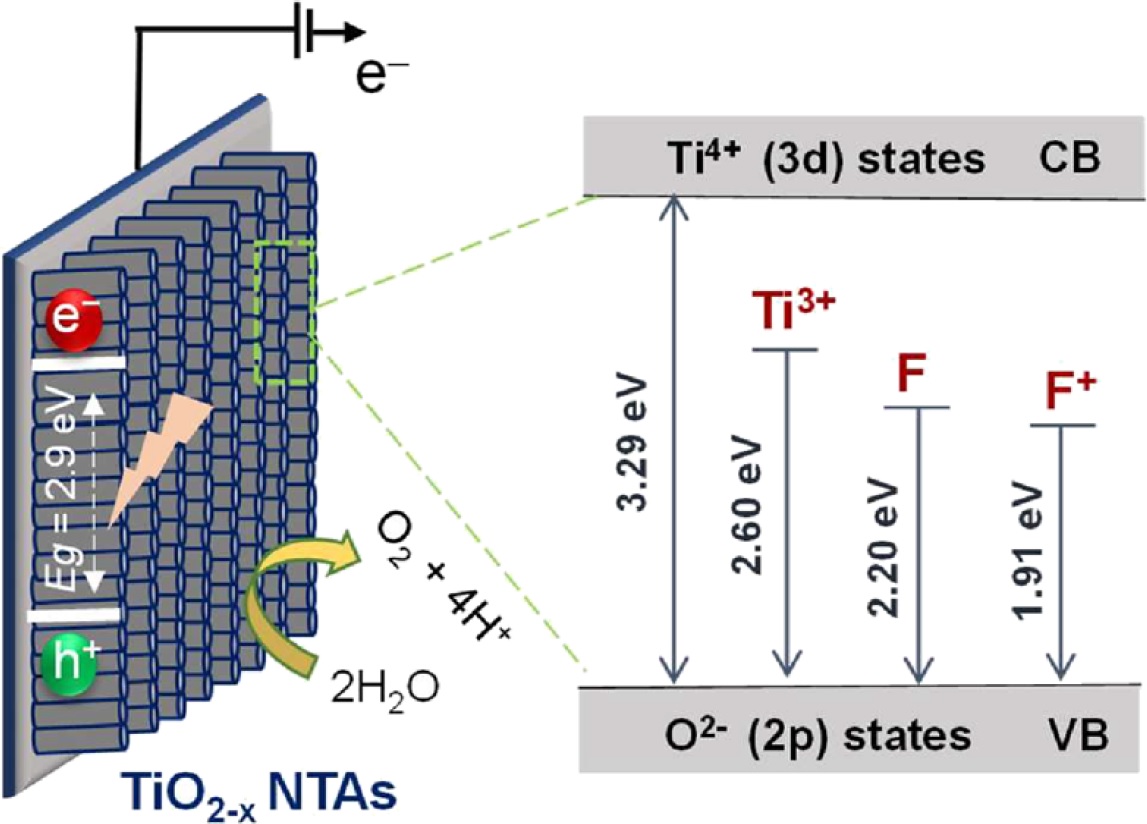 Article in ACS Omega

September 25, 2023

Denis Arčon and Matej Pregelj from the Department of Condensed Matter Physics F5, in collaboration with colleagues from the University of Nova Gorica and researchers from Bulgaria, published the article
The Role of Lattice Defects on the Optical Properties of TiO2 Nanotube Arrays for Synergistic Water Splitting. The article reports a one-step chemical method that enables the reduction of an array of titanium dioxide nanotubes with point defects. In-depth chemical analysis is supported by electron paramagnetic resonance measurements, which confirm the presence of oxygen vacancies. The prepared samples show an enhanced photocurrent for water splitting due to pronounced light absorption in the visible region, enhanced electrical conductivity, and improved charge transportation.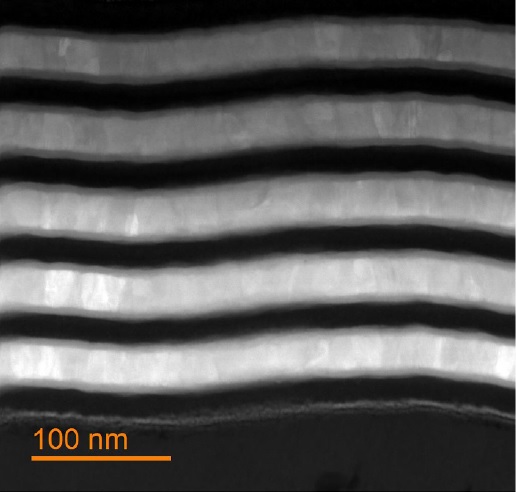 Article in Ceramics International

September 25, 2023

Matej Pregelj from the Department of Condensed Matter Physics F-5, in collaboration with colleagues from the Department of Thin Films and Surfaces and other researchers from Slovenia and Serbia, published the article
Perpendicular magnetic anisotropy at room-temperature in sputtered a-Si/Ni/a-Si layered structure with thick Ni (nickel) layers. In the article, they presented a detailed study of nanometer Si/Ni/Si layers, where perpendicular magnetic anisotropy was observed. It is one of the first observations of this property in Si/Ni/Si layers and thus opens up possibilities for the use of such layers in memory units, sensors, logic chips, etc.
Article in Journal of Physics: Energy

September 25, 2023

Dr. Dejvid Črešnar, Nikita Derets, Dr. Andraž Rešetič, Dr. Marta Lavrič, Prof. Dr. Boštjan Zalar, prof. Dr. Samo Kralj, Prof. Dr. Zdravko Kutnjak, Assist. Prof. Dr. Brigita Rožič from the Department of Condensed Matter Physics F5, former colleague of the Department of Condensed Matter Physics F-5 Dr. Maja Trček, and colleagues Assist. Prof. Dr. Gregor Skačej, Faculty of Mathematics and Physics, University of Ljubljana, and Prof. Dr. Valentina Domenici, Department of Chemistry and Industrial Chemistry, University of Pisa, Italy, have, on the invitation (to Rožič) of Editors Prof. Dr. N. Mathur and Prof. Dr. X. Moya from the University of Cambridge, published an article entitled
Caloric effects in liquid crystal-based soft materials in a special issue of the Journal of Physics: Energy (IF=7.5) dedicated to caloric materials. In the mentioned article, the authors presented their latest research results of very large caloric responses observed in soft materials such as liquid crystals (TK) and liquid crystal elastomers (TKE). Through direct measurements, they showed that the size of the electrocaloric phenomenon in TK could exceed 8.3 K at a relatively small change in the electric field of 30 kV/cm and the existence of a record high elastocaloric responsivity of 24.2K/MPa in TKE.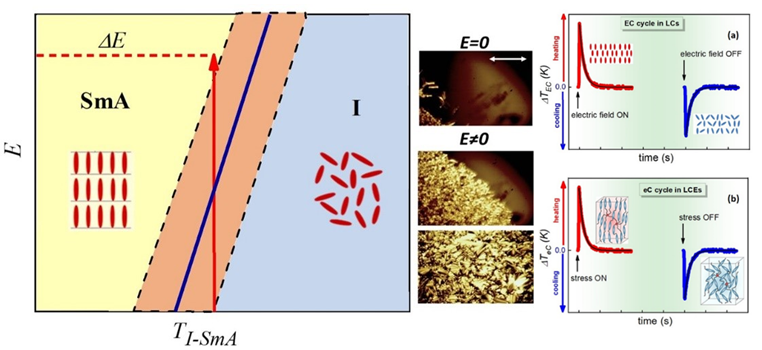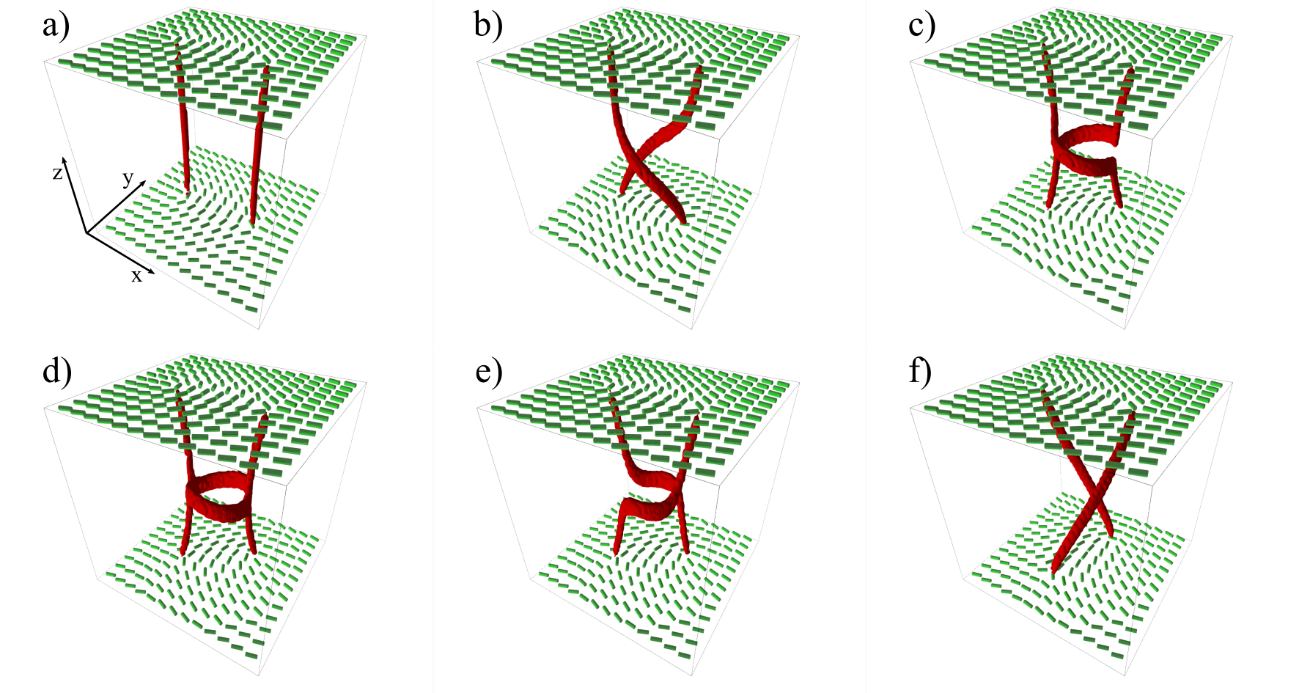 Article in Crystals

July 20, 2023

Samo Kralj from the Department of Solid State Physics F5 and colleagues from Faculty of Mathematics and Physics, University of Ljubljana and Case Western Reserve University, Cleveland published an article in the journal Crystals with the
title Reconfiguration of nematic disclinations in plane-parallel confinements.
They study numerically the reconfiguration process of colliding |m|=1/2 strength disclinations in a nematic liquid crystal (NLC). A Landau-de Gennes approach in terms of a tensor nematic order parameters is used. Initially, different pairs of parallel wedge disclinations were formed connecting opposite substrates confining the NLC in a plane-parallel cell. The collisions are triggered by the relative rotation of the azimuthal angle of the substrates that strongly pin the defect end points. They illustrate qualitatively different rewiring processes.
Article in Front. Soft. Matter


June 11, 2023

Amid Ranjkesh, Samo Kralj in Aleksander Zidanšek from the Department of Condensed Matter Physics F5 and colleagues from Faculty of Natural Sciences and Mathematics, University of Maribor and Jožef Stefan International Postgraduate School have published a paper in Front. Soft. Matter with the tittle
Phase behavior of nematic-nanoparticle mixtures.
We study the effects of nanoparticles (NPs) on thermotropic nematic liquid crystals (LCs) in relatively dilute NP–LC mixtures. We are interested in the fundamental generic mechanisms that quantitatively and qualitatively affect the phase behavior of LCs. A simple molecular field analysis shows that a phase transition will likely occur upon entry into the ordered phase. Moreover, the interaction between nematogenic NPs and LCs could force a sergeant–soldier-like behavior, in which only the phase behavior of one component is affected despite the symmetric appearance of the coupling term. When NPs are anisotropic, their influence on LC phase behavior can be qualitatively different depending on the anchoring, even in the absence of the disorder. We illustrate numerically that a random-field-type disorder might impose either short-range, quasi-long-range, or even long-range order, which might survive.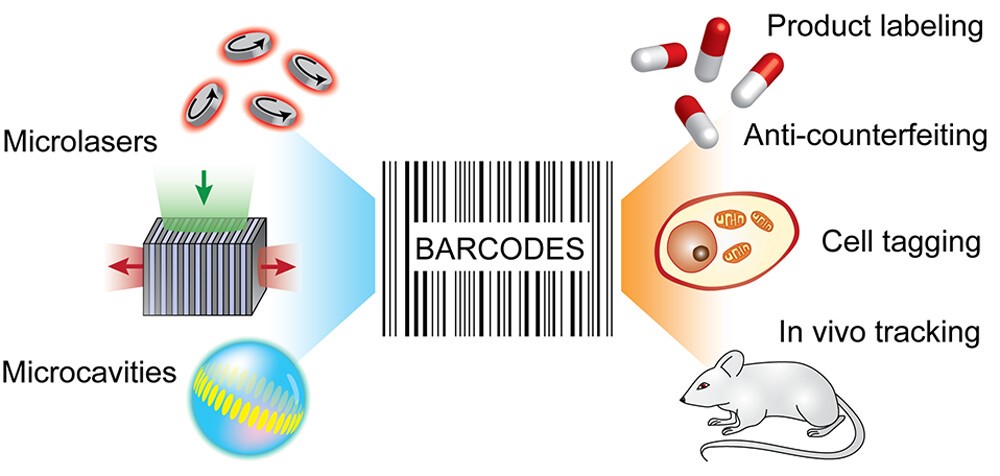 Article in ACS Photonics

June 9, 2023

Abdur Rehman Anwar, Maruša Mur, and Matjaž Humar from the Department of Condensed Matter Physics F5 have published a review paper in ACS Photonics entitled
Microcavity- and Microlaser-Based Optical Barcoding: A Review of Encoding Techniques and Applications. In the paper they review the potential of microcavity- and microlaser-based barcodes for a broad range of applications such as cell tracking, anticounterfeiting, and product labeling. In microcavity-based barcodes the information is encoded in various ways in the properties of the emitted light, most frequently in the spectrum. Spectra of microcavity- and microlaser-based barcodes contain very narrow spectral lines and depend on properties of the microcavity, such as size, shape, and gain material, therefore enabling generation of millions of unique barcodes. Microcavity- and microlaser-based barcoding is a very powerful tool which holds great promise. By developing new kinds of microcavities as well as optical systems for their detection, they could become both a tool in research as well as useful for labeling products in everyday life.
Article in Journal of Physics: Conference Series

June 7, 2023

Tina Arh, Matjaž Gomilšek, Andrej Zorko, and colleagues from Switzerland have published a paper in the Journal of Physics: Conference Series with the title
An experimental procedure to determine quantitative muon Knight shifts about muon spectroscopy experiments. In the paper, they presented a method for more accurate determination of internal fields in a studied sample via simultaneous measurements of the response of a sample and a reference silver plate.
Article in Nanoscale Advances

June 7, 2023

Polona Umek from the Department of Condensed Matter Physics F5 and colleagues from France and Tunisia published a paper in the journal Nanoscale Advances with the title
Titanate nanotubes as an efficient oral detoxifying agent against drug overdose: application in rat acetaminophen poisoning. The authors report on the potential use of titanate nanotubes (TiNTs) as a detoxifying agent. In the study, the detoxifying capacity of TiNTs was evaluated in acetaminophen-poisoned rats. The results showed that the ability to load paracetamol into TiNT was 70%.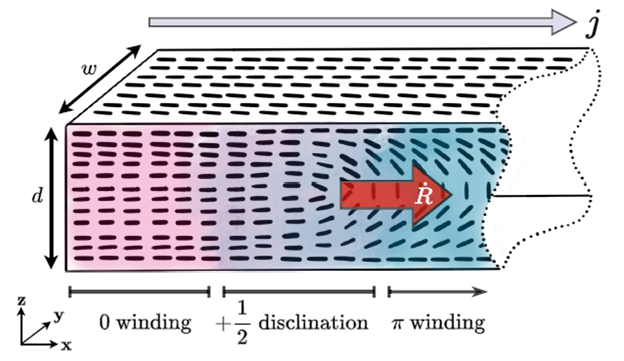 Article in Physical Review Letters

May 19, 2023

M. Ravnik and colleagues from the USA and Poland published an article in the journal Physical Review Letters entitled
Nematronics: Reciprocal Coupling between Ionic Currents and Nematic Dynamics. It is an interdisciplinary model prediction of the potential existence of coupling between ion currents and nematic dynamics. The prediction comes from an interdisciplinary theoretical connection between the fields of spintronics and complex soft matter.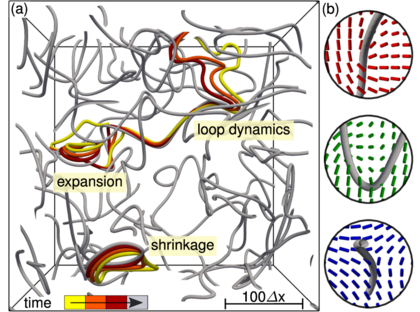 Article in Physical Review Letters

March 31, 2023
Active nematic fluids are non-equilibrium systems characterized by a chaotic dynamic state known as active turbulence, which in three-dimensional active nematics is realized as a dynamic network of defect lines. Nika Kralj, Miha Ravnik and Žiga Kos showed how active turbulence dynamically reacts to changes in material properties and external parameters, which leads to coarsening and refinement of defect line density. In the limit of passive nematic liquids, such a phenomenon describes the last stage of the Kibble-Zurek mechanism and appears in many physical systems, from cosmic strings to superfluid helium and liquid crystals.
The authors show
how such a process takes place in active matter, which leads to interesting parallels with cosmic string coarsening models.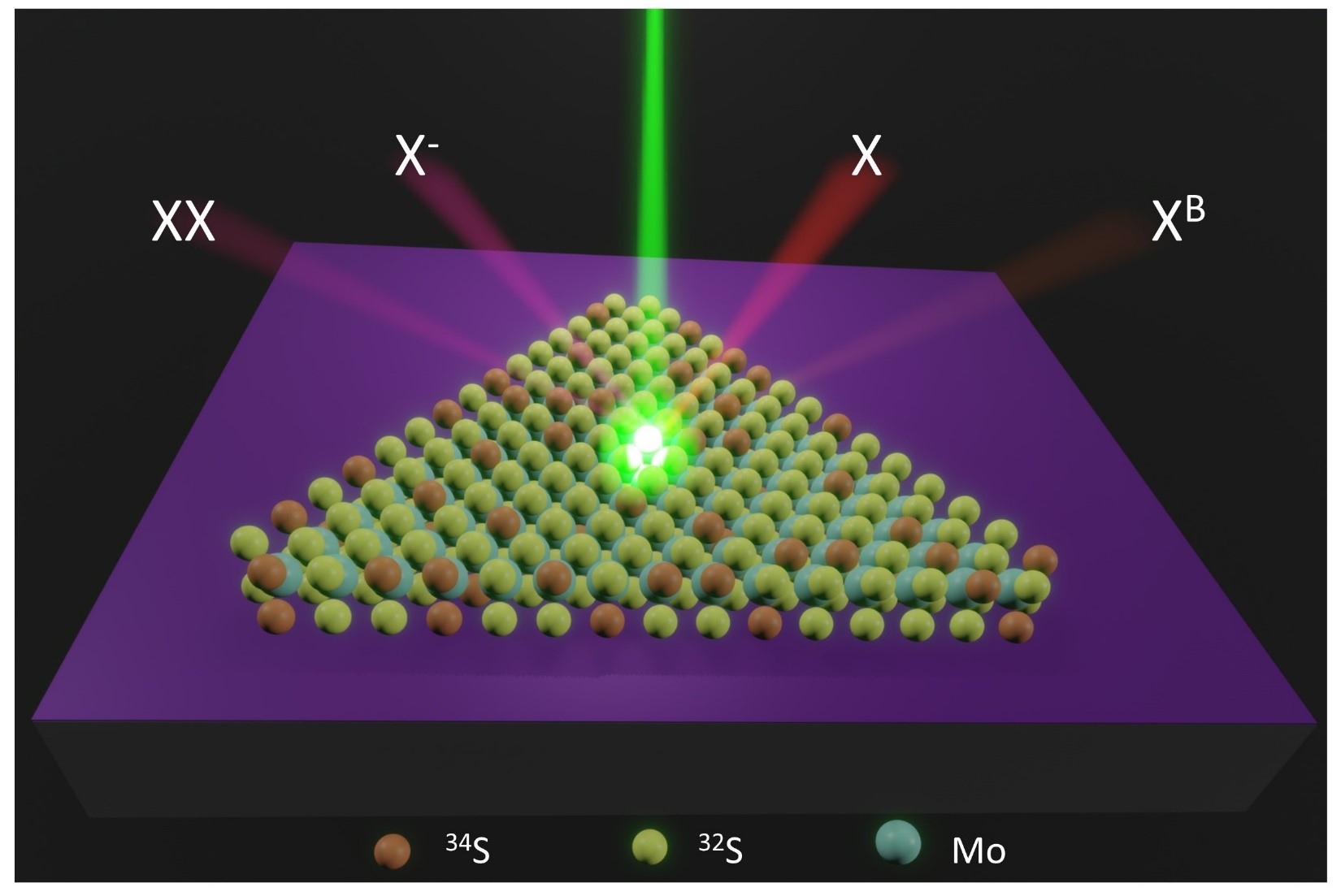 Article in 2D Materials

March 29, 2023

Luka Pirker from the Department of Condensed Matter Physics F5 together with colleagues from Jaroslav Heyrovský Institute for physical chemistry from Prague published a paper in the journal 2D Materials with the title
Sulphur isotope engineering of exciton and lattice dynamics in MoS2 monolayers.
In the published paper, the researchers synthesized MoS2 with different isotopes of sulphur, revealing the influence of phonons on the optoelectronic properties of MoS2. By varying the isotopic composition, the optoelectronic properties of the material can be adjusted for various applications, and at the same time provides a unique platform for understanding the fundamentals of optical processes in 2D systems.
Article in Materials

March 29, 2023

Gregor Filipič, Luka Pirker, Anja Pogačnik Krajnc, and Maja Remškar from the Department of Condensed Matter Physics F5 and Marjan Ješelnik from smartMELAMINE from Kočevje published a paper in the journal Materials with the title
Enhanced Filtration Efficiency of Natural Materials with the Addition of Electrospun Poly(vinylidene fluoride-co-hexafluoropropylene) Fibres. In the article the researchers have increased the filtration efficiency of natural materials by depositing a thin layer of electrospun PVDF fibres. By optimising the layer thickness of the electrospun fibres the filtration efficiency can be tuned and thus significantly reduce the amount of plastic waste.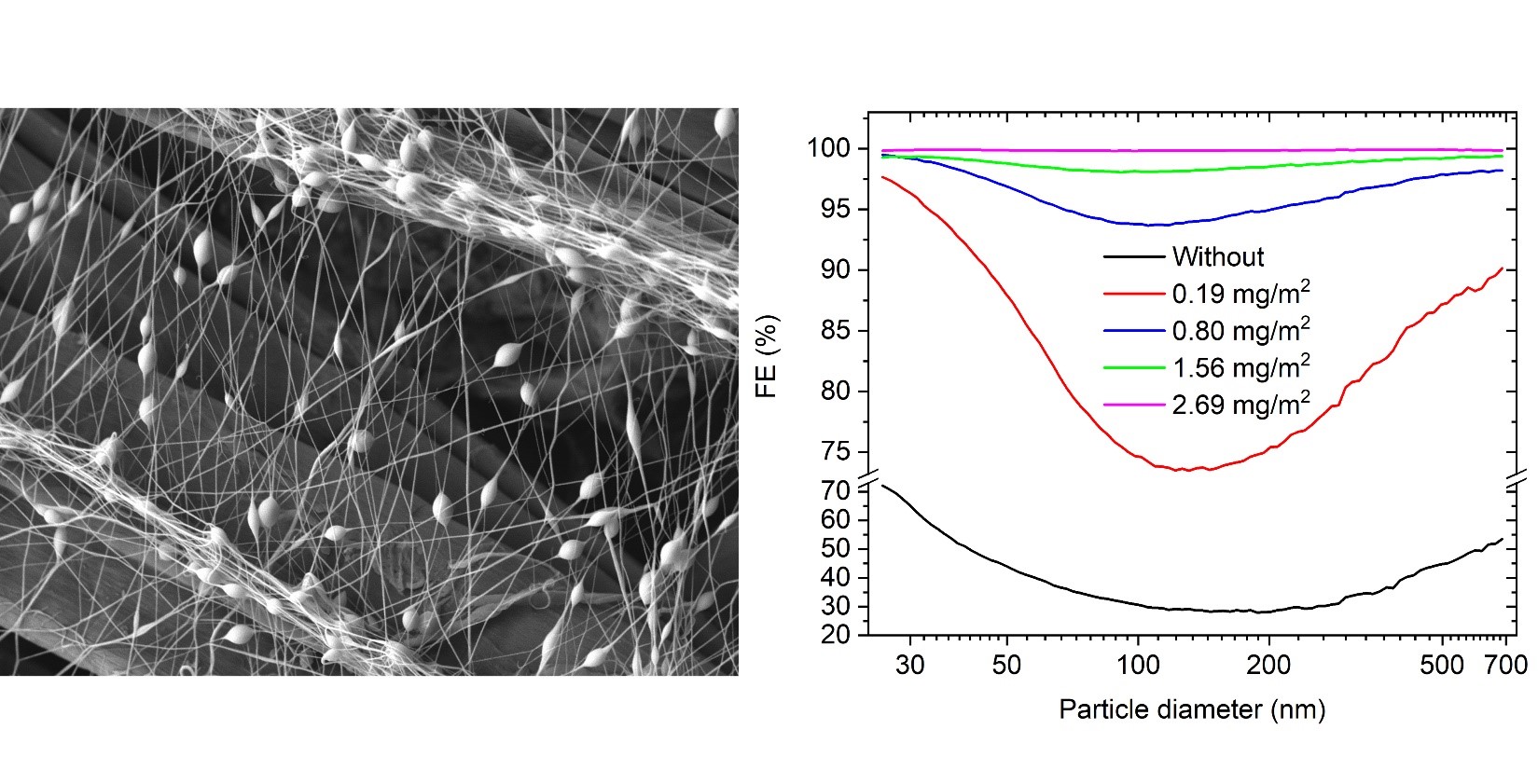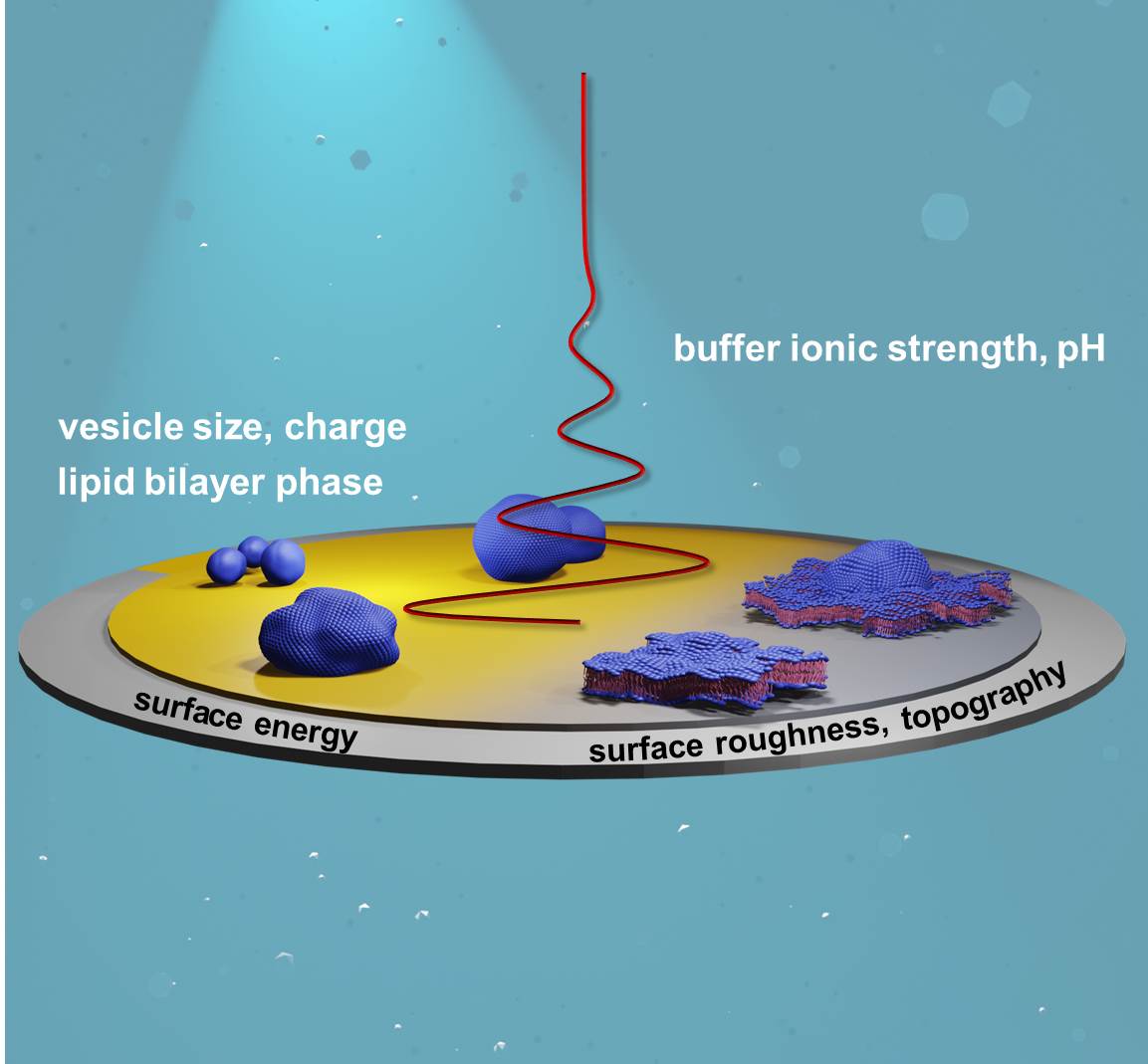 Article in Physica Status Solidi A

February 22, 2023

George Cordoyiannis, PhD from the Department of Condensed Matter Physics F5 and colleagues from Belgium and Denmark have published in Physica Status Solidi A the review article
QCM-D Study of the Formation of Solid-Supported Artificial Lipid Membranes: State-of-the-Art, Recent Advances, and Perspectives.
An overview of the lipid vesicle adsorption and rupture under different experimental conditions is given. The current understanding of the mechanisms relies on surface sensitive techniques, such as quartz crystal microbalance with dissipation monitoring and atomic force microscopy. We provide various examples how the vesicle adsorption and rupture are influenced by varying the lipid size and charge, the type of buffer and the adhesion strength of solid substrate.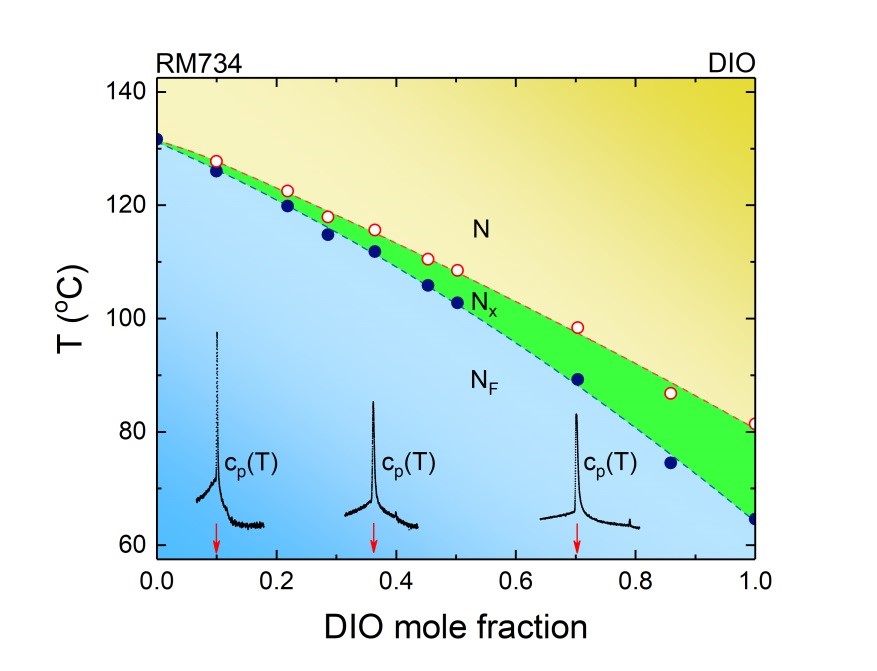 Article in Physical Review E

February 17, 2023

George Cordoyiannis, PhD from the Department of Condensed Matter Physics F5 and colleagues from Belgium and UK have published in Physical Review E the article
Phase transitions study of the liquid crystal DIO with a ferroelectric nematic, a nematic, and an intermediate phase and of mixtures with the ferroelectric nematic compound RM734 by adiabatic scanning calorimetry.
We have studied phase transitions in a series of mixtures of liquid crystals RM734 and DIO exhibiting new types of ferroelectric nematic phases. RM734 exhibits a nematic (N) and a ferroelectric nematic (NF) phase, whereas DIO has an intermediate phase (Nx) between N and NF. By means of high-resolution calorimetry, we have derived the precise phase diagram as a function of mixture composition, i.e., as a function of variable ferroelectric coupling. The phase diagram is consistent with ideal mixture behavior, provided that the total enthalpy values are used in the analysis. The critical behavior of Nx-NF phase transition exhibited by the mixtures shows a systematic trend of the critical exponent values from α = 0.88 ± 0.10 for DIO towards α = 0.50 ± 0.05 (tricritical) when increasing the concentration of RM734.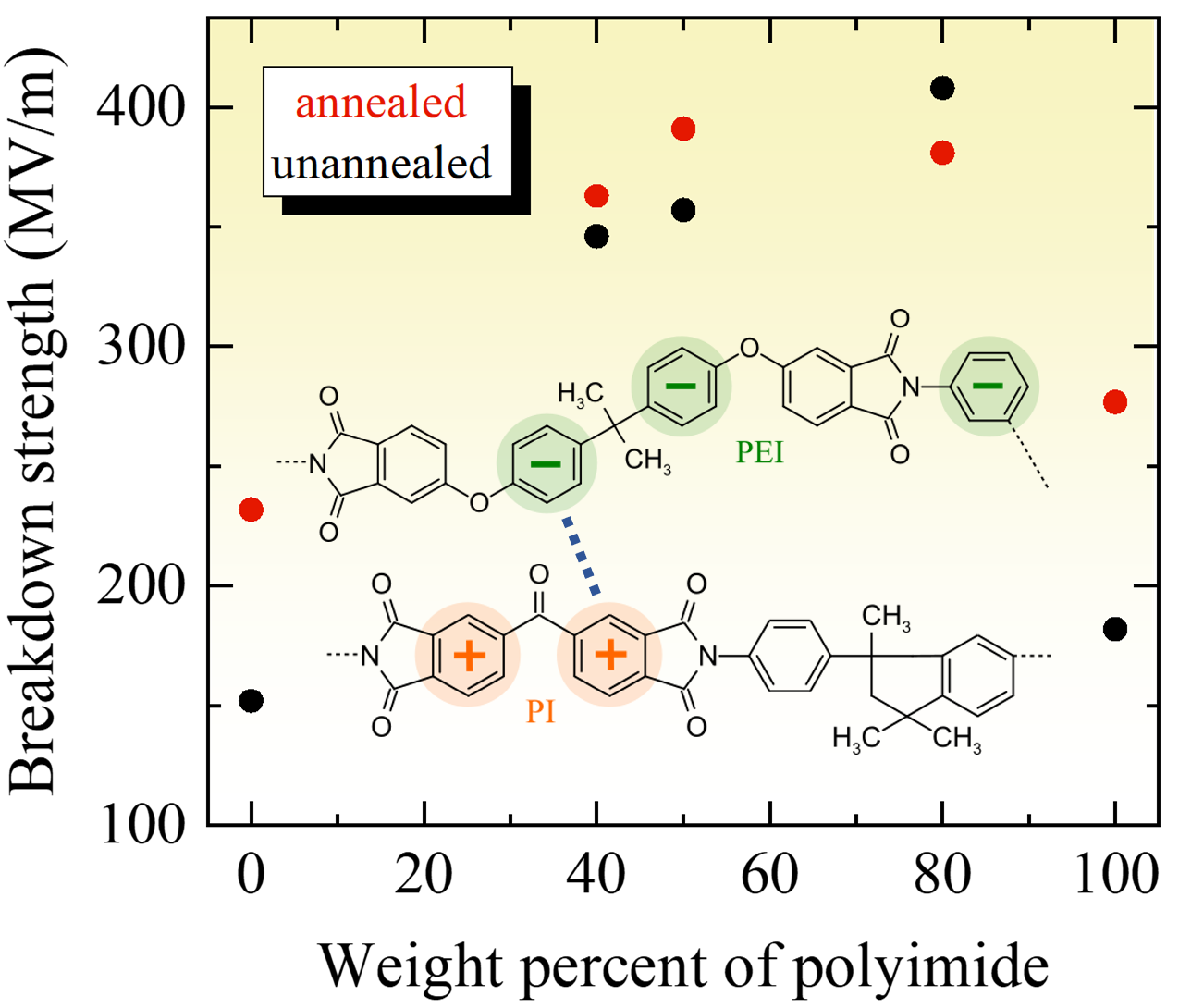 Strong enhancement of the electric breakdown strength in properly matched polymer blends


February 14, 2023

One of the major challenges in developing materials for energy storage systems is realizing high energy density while maintaining low dielectric losses. The composite approach, where conductive particles are dispersed in the dielectric matrix, effectively increases the dielectric permittivity but also boosts the losses. An alternative approach is an operation under high electric fields, i.e. increasing the electric breakdown strength (Eb) without increasing the dielectric permittivity.
Phenyl groups are fundamental chain components of many high-temperature polymers and, depending on the polymer's molecular structure, delocalized electrons in these groups may exhibit a partially positive or negative charge. We prepared blends of polyetherimide (PEI) and polyimide (PI) by the solution casting method and performed their extensive dielectric characterization. We demonstrated a significant enhancement of Eb in blends due to strong electrostatic interactions between different polymer chains; PEI namely contains three negatively charged phenyls, while PI has two strong positively charged phenyl groups. Electrostatic interactions (i) strongly reduce the number of space charges and (ii) lead to much higher chain packing density in blends. Since the breakdown is initiated by charges that are accelerated by an applied electric field in weak points, i.e. voids in the system, both features contribute to the enhancement of Eb. The blending of appropriately matched polymers thus turned out as an outstanding strategy for improving the dielectric properties of polymer systems.
Published in: Vida Jurečič, Nikola Novak, Lovro Fulanović, Vid Bobnar,
Space charge contributions to the dielectric response and breakdown strength of high-temperature polyetherimide/polyimide blends, Macromolecules 56, 1097 (2023).
Article in Scientific Reports


January 24, 2023

Assistant Professor Anton Gradišek and Professor Tomaž Apih, together with colleagues from Lisbon, Portugal, published a study
Observing short-range orientational order in small-molecule liquids in the journal Scientific Reports. The authors address a phenomenon that has been known for decades in the scientific community, but never systematically addressed. In the isotropic phase of liquid crystals, far from the clearing point, we can still observe short-lived clusters with local ordering. The same phenomenon was observed also in liquids that do not even form a liquid crystalline phase. The analysis was conducted with the use of NMR relaxometry and X-ray diffraction. The findings are important in view of understanding the crystallization process.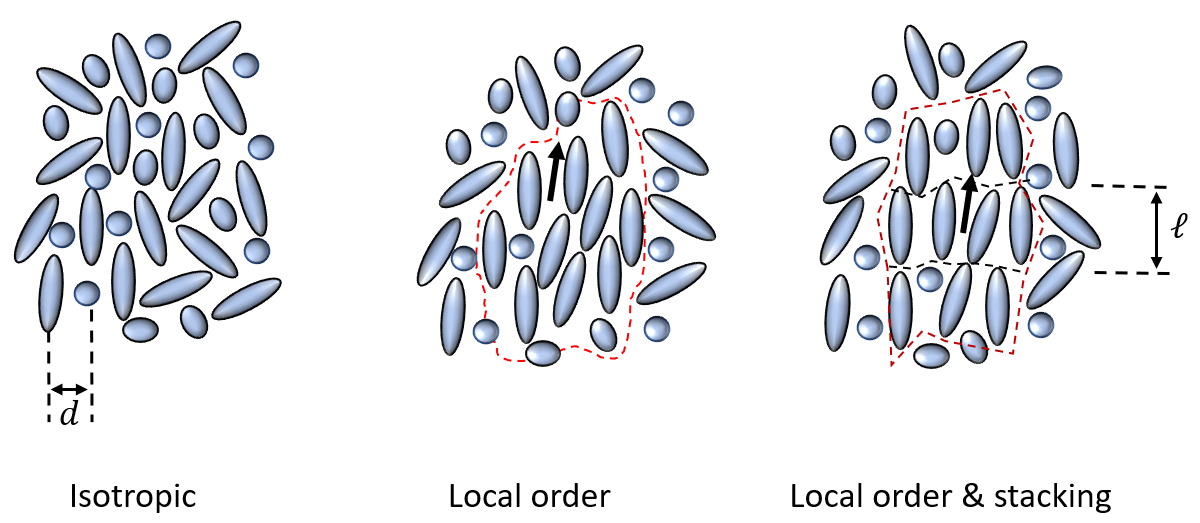 Article in Particle & Particle Systems Characterization


January 24, 2023

Abdelrahim Ibrahim Hassanien, PhD from the Department of Condensed Matter Physics F5 and colleagues from Germany have published in Particle & Particle Systems Characterization the article
Neuronal-like Irregular Spiking Dynamics in Highly Volatile Memristive Intermediate-scale AgPt-Nanoparticle Assemblies.
Neuromorphic computing seeks functional materials capable of emulating brain-like dynamics to solve complex computational problems. Interestingly, the transport properties of memristive materials show feature that is closely oriented toward the behavior of artificial neurons. However, artificial neurons are rather rigid mathematical concepts than realistic projections of complex neuronal dynamics.

Neuroscience suggests that highly efficient information representation on the level of individual neurons relies on dynamical features such as excitatory and inhibitory contributions, irregularity of firing patterns, and temporal correlations. Here, a conductive atomic force microscopy approach is applied to probe the memristive dynamics of nanoscale assemblies of AgPt-nanoparticles at the stability border of the conducting state, where physical forces causing the formation and decay of filamentary structures appear to be balanced. This unveils a dynamic regime, where the memristive response is governed by irregular firing patterns. The significance of such a dynamical regime is motivated by close similarities to excitation and inhibition-governed behavior in biological neuronal systems, which is crucial to tune biological neuronal systems into a state most suitable for information representation and computation.
Article in Journal of Apicultural Research

January 24, 2023

Assis. prof. Anton Gradišek and colleagues published a paper
Bumble bee nest thermoregulation: a field study in Journal of Apicultural Research. They studied six bumblebee colonies of different species using a home-made setup. The study focused on the nest thermoregulation, which is important in order for the larvae to develop properly. They identified some thermoregulation strategies that have not previously been reported in bumblebees.